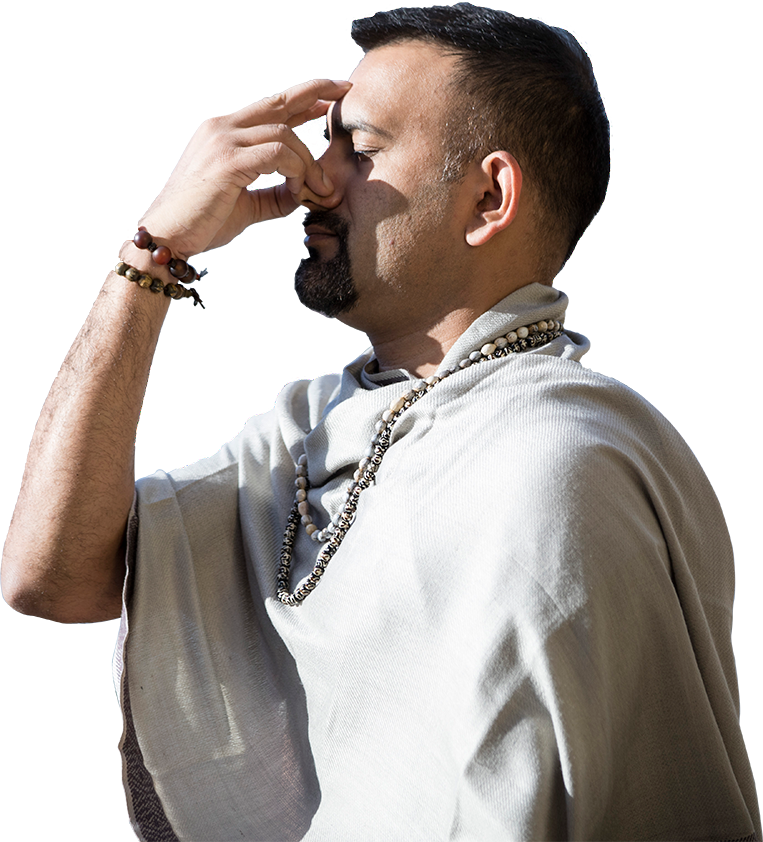 Make Yoga & Meditation a part of your lifestyle - Now In Crawley
In today's fast-paced lifestyle, Yoga & Meditation helps bring stability, balance and reduces stress- which enhances your overall well-being.
Book Your Free Trial
Manav Yoga is an expansion of its sister brand, Lifestyle Yoga based in Dubai, UAE.
The word 'Yoga' is derived from the Indian Philosophy, which means 'union'. In today's context, this refers to the union of an individual's soul with the universe.
"Yoga is a way of living with the aim that a healthy mind is a healthy body."
Today, the practice of Yoga has evolved and so has its purpose. Integrating Yoga & Meditation within your lifestyle helps you to develop a healthy life from physical, mental, emotional & spiritual aspects.
Transform your life with Manav Yoga - your path to lifelong wellbeing!
Join Sumit Manav on a journey through 23 years of yoga experience. With a wealth of knowledge and expertise, he shares his passion for yoga with you, guiding you toward a healthier, happier, and more fulfilling life. Experience the transformative power of yoga with Sumit Manav today.
Book Your Free Trial
Offerings
Experience from a range of dynamic Yoga and/or Meditation sessions customised by Sumit Manav to fulfill each individual's or groups' requirements.
Upcoming Yoga Teacher Training UK
Offerings
Experience from a range of dynamic Yoga and/or Meditation sessions customised by Sumit Manav to fulfill each individual's or groups' requirements.
Offerings
[wonderplugin_carousel id="1″]
The Best Yoga Classes in UK – Our Expert Yoga Trainers are Online Now!
Manav Yoga offers you the best yoga classes in UK. We have some expert yoga trainers with ample experience and qualifications. They explain various yoga asanas, breathing techniques and meditation in simple terms for you to practice with confidence. Whether you are a busy mom, full-time employee or a student, our trainers of an online course for yoga are available at your convenient time. Our yoga studio UK equip you with sufficient confidence, skills and knowledge to teach yoga to a larger audience on online and offline platforms.
We offer renowned corporate wellness programs UK that are specially designed to rejuvenate your employees and make them more productive. Our online meditation classes nourish your body and soul. Contact us today to pick the best online course suitable for you. Every online course for yoga we offer includes practical classes, theory and live demonstrations.

Our Happy Yogis
I've had the privilege of practicing yoga with Sumit Manav, and I can confidently say that his private sessions are unparalleled. His ability to blend traditional yoga techniques with modern practices is truly remarkable. Through his guidance, I have experienced increased mindfulness, improved clarity, and a heightened sense of well-being. Sumit's private yoga sessions are a must for anyone looking to embark on a transformative journey."
"Sumit Manav is a true master of yoga. His private sessions have not only enhanced my physical strength and flexibility but have also deeply connected me with my inner self. His holistic approach to yoga and meditation has been a game-changer for me, helping me navigate the stresses of a high-profile career. I am grateful for Sumit's guidance and highly recommend his private yoga sessions to anyone seeking profound transformation."
Sumit Manav's private yoga sessions have become an essential part of my wellness routine. His expertise in yoga, combined with his calming presence, has helped me achieve a level of strength and flexibility I never thought possible. The customized sequences he creates specifically tailored to my needs have greatly improved my overall health and vitality. If you are looking to elevate your yoga practice, I wholeheartedly endorse Sumit Manav."
Friendly, dedicated, and down to earth team. Highly motivational and committed to sharing the gift of yoga with us! Thank you for inspiring us and keeping us positive and energetic always! Namaste🙏😇
They are dedicated and profound. Their yoga classes are specifically designed and each class has benefits for different purpose yet all classes complement each class. Initially I was doing only Hatha and Yin yoga. With online classes I experienced all types of classes and I realised that all classes meant to be practised equally. The founder and teachers are just amazing and I am grateful for every class that I practise. Most importantly they maintain the quality of classes. So you can trust them to go for a long term practice.
Visual Experience
Here are a few glimpses of our Yoga family completely immersed into Yoga
Got a question? I'd love to hear from you. Send me a message below, and I will respond as soon as possible.