Yoga
"Yoga is the journey of the self, through the self, to the self."
– The Bhagavad Gita.
Here's your chance to experience a range of dynamic and fun Yoga classes tailored by Sumit Manav covering the below styles of traditional practices in order to provide you an authentic Yoga experience.
Book Now
UNDERSTANDING YOGA
Here's your chance to experience a range of dynamic and fun Yoga classes tailored by Sumit Manav covering the below styles of traditional practices in order to provide you an authentic Yoga experience.
Hatha Yoga
Hatha is a general category that includes most yoga styles. It is an old system that includes the practice of asanas (yoga postures) and pranayama (breathing exercises), which help bring peace to the mind and body, preparing the body for deeper spiritual practices such as meditation.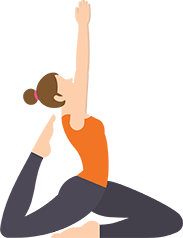 Vinyasa Yoga
Vinyasa Yoga is a style of modern yoga and often promoted as a modern-day form of classical Indian yoga. The style is hot and energetic, synchronising breath with movements. The individual poses are linked by flowing movements
Power Yoga
Power Yoga is a great way to combine the mental, physical, and spiritual benefits of yoga with high intensity, calorie-burning exercise. Power Yoga strengthens your body, increases flexibility, and promotes stamina and weight loss as well as improving posture and balance.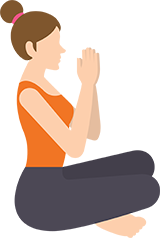 Dhyan Yoga
Dhyana is the 7th limb of yoga, building upon asana (physical posture), pranayama (breath control), pratyahara (control of the senses, moving the focus to the inside), and dharana (concentration). The word dhyana comes from the Sanskrit word dhyai, which means ``to think of.``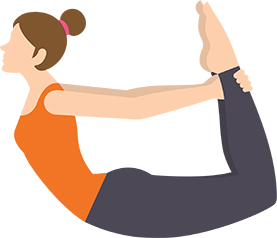 Yin Yoga
Yin Yoga is a slow-paced style of modern yoga with postures, or asanas, that are held for longer periods of time—for beginners, it may range from 45 seconds to two minutes; more advanced practitioners may stay in one asana for five minutes or more.
Yoga Therapy
Yoga therapy, derived from the Yoga tradition of Patanjali and the Ayurvedic system of health care refers to the adaptation and application of Yoga techniques and practices to help individuals facing health challenges at any level manage their condition, reduce symptoms, restore balance, increase vitality, and improve stamina.
Please note that:
Yoga sessions take place in a controlled room temperature setting (i.e. all sessions are taught in normal room temperature as the body should be allowed to build the heat naturally) and flows into a unique Meditation session towards the end of each class.
Aerobics is NOT involved in any of the above classes – the aim is to deliver traditional Yoga practices only so that one can experience authentic Yoga in its truest form.
BENEFITS OF YOGA
Know how Yoga can help you in today's life
Offerings
We offer variety of course which help you adopt Yoga in your lifestyle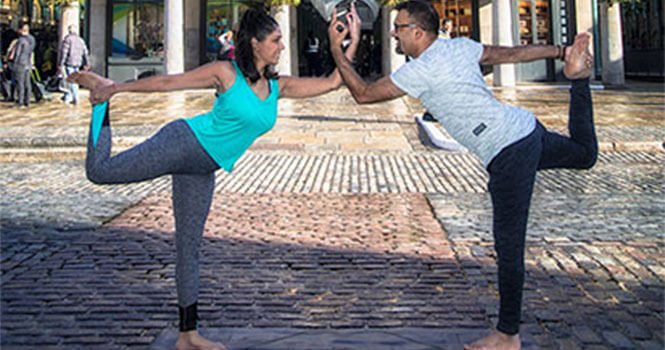 Giving a highly personalized touch to the Yoga training, we customize the program to considering your requirements.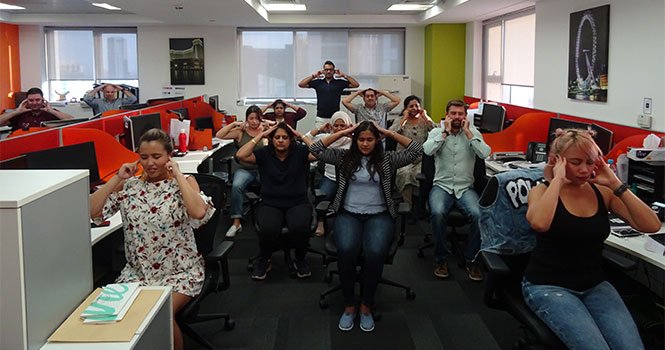 Given the busy schedule and stress levels of corporate life, we have designed this course which helps them practice Yoga in their office.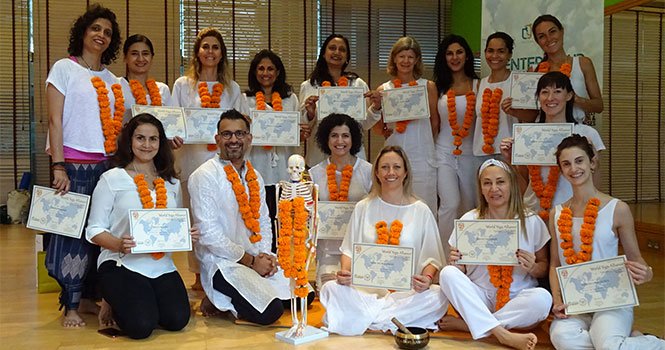 Learn the sublime art of Yoga from our expert teacher to empower yourself to carry forward this art of Yoga

OUR HAPPY YOGIS
I've had the privilege of practicing yoga with Sumit Manav, and I can confidently say that his private sessions are unparalleled. His ability to blend traditional yoga techniques with modern practices is truly remarkable. Through his guidance, I have experienced increased mindfulness, improved clarity, and a heightened sense of well-being. Sumit's private yoga sessions are a must for anyone looking to embark on a transformative journey."
"Sumit Manav is a true master of yoga. His private sessions have not only enhanced my physical strength and flexibility but have also deeply connected me with my inner self. His holistic approach to yoga and meditation has been a game-changer for me, helping me navigate the stresses of a high-profile career. I am grateful for Sumit's guidance and highly recommend his private yoga sessions to anyone seeking profound transformation."
Sumit Manav's private yoga sessions have become an essential part of my wellness routine. His expertise in yoga, combined with his calming presence, has helped me achieve a level of strength and flexibility I never thought possible. The customized sequences he creates specifically tailored to my needs have greatly improved my overall health and vitality. If you are looking to elevate your yoga practice, I wholeheartedly endorse Sumit Manav."
Friendly, dedicated, and down to earth team. Highly motivational and committed to sharing the gift of yoga with us! Thank you for inspiring us and keeping us positive and energetic always! Namaste🙏😇
They are dedicated and profound. Their yoga classes are specifically designed and each class has benefits for different purpose yet all classes complement each class. Initially I was doing only Hatha and Yin yoga. With online classes I experienced all types of classes and I realised that all classes meant to be practised equally. The founder and teachers are just amazing and I am grateful for every class that I practise. Most importantly they maintain the quality of classes. So you can trust them to go for a long term practice.
Got a question? I'd love to hear from you. Send me a message below, and I will respond as soon as possible.