Yoga Therapy
Studies around the world have highlighted that one can heal through the practice of Yoga. You can experience therapeutic benefits through Yoga poses by mindfully channeling your pranic energy to the required part of the body.
Book Now
HEALING WITH YOGA
Focusing on healing the below ailments primarily, programs are designed to heal the mind, body and spirit to restore wholeness.
Backpain
With rising levels of stress, sedentary lifestyles and long hours of work, we are most susceptible to the world's most common ailment, namely Back-pain. Of course, the causes are multifarious, but Yoga helps you heal it gently.
This is how it works on you:
Relaxes and stretches back muscles
Prevents re-injury
Works on different areas of your back
Improves posture, thus reducing spine woes
Book Now
Diabetes
Diabetes is of two types – Type 1, where there is no production of insulin and Type 2, where the body does not produce sufficient insulin. Major causes of both ailments are associated with stress, rising blood sugar levels, sedentary lifestyles, genetics, lack of exercise and/or bad eating habits.
Yoga helps you relieve stress, thus regulating cortisol and other stress hormones. It reduces blood sugar levels, enhances your mobility and rejuvenates your body- making you healthier each day.
Book Now
Heart Ailments
The weakest and most vulnerable organ in the body is the heart – be it a physical or emotional cause. Thus, the need to protect it becomes utmost important.
Yoga helps you lower blood pressure, reduce stress levels and change your life pattern. It also aids respiratory functions and boosts circulation. All these contribute towards good health, and therefore a healthy heart. Yoga is also increasingly being prescribed for those who have suffered cardiac issues – proving to be impactful at any and every stage.
Book Now
Arthritis
Joint pain, swelling or stiffness? It may be arthritis. With over 100 different types, this ailment affects across various age groups. Often ignored till the later stages, arthritis is one ailment that can be tackled with mere good exercise and food habits.
The therapy is designed to take you through each stage gently. While the exercises will help you oil those joints and strengthen them, the meditation sessions will help you focus towards good health.
Book Now
Stress + Anxiety
The world we live in poses challenges at each stage. These challenges create stress and anxieties. While an optimum level of stress acts as a motivator, even a slight increase is bound to tick us off. Often, it is the latter.
Yoga helps you tackle this menace. Keeping your body and mind in absolute focus, Yoga ensures you hold the reigns of stress and anxiety and not vice versa. Similarly, it also helps cure ailments such as depressions, PTSDs, nervousness, which are gradual stages of stress and anxiety.
Book Now
Insomnia
Insomnia refers to sleeplessness. An increasingly common phenomenon, it is found to affect youngsters and the elderly, alike. The causes for this could range from increased levels of stress, hypertensions, diabetes, body weakness, pain, chaotic thoughts.
A recent research agrees to Yoga being the one stop solution towards insomnia's physiological and psychological causes. While the asanas ensure you to get your body moving, softer aspects like the Yoga Nidra or meditation can help induce sleep.
Book Now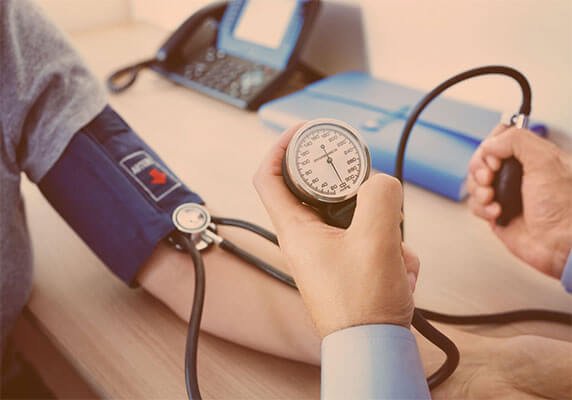 Hypertension
Blood pressure in the arteries should be at optimum levels, however most individuals today exhibit either high or low-pressure levels. Although it doesn't have direct symptoms it is an important factor causing major health problems like coronary heart diseases, strokes, kidney problems, vision loss, vascular dysfunctions.
A need to curb pressure levels and optimize hypertension becomes imperial. Hatha Yoga, Kriya Yoga, Kundalini Yoga and Dhyana Yoga work positively on this. The focus is on the body as well as on the mind, that is working on the ailment two-fold.
Book Now
Sciatic Pain
From the lumbar and sacral region of your spine, individual nerve roots branch out to converge at the lower back and form the largest single nerve in the body – Sciatic nerve.
Sciatica pain occurs when this nerve is irritated, compressed at or near its point of origin. This causes numbness and pain from your lower back, to lower limbs, feet to even your upper limbs.
The relief to this pain would be to realign the body and improve postures. Various postures in Hatha Yoga aim to focus on building core strength and setting a tone for the body, thus benefiting those suffering from sciatica.
Book Now
*Note: We understand there are circumstances or reasons by which our patrons would like to maintain strict confidentiality to the type of exercises or ailments you like to engage with. We respect and maintain this confidentiality, while ensuring to provide you with personalised guidance on how you have to approach life or any ailment you suffer from.
Offerings
We offer variety of course which help you adopt Yoga in your lifestyle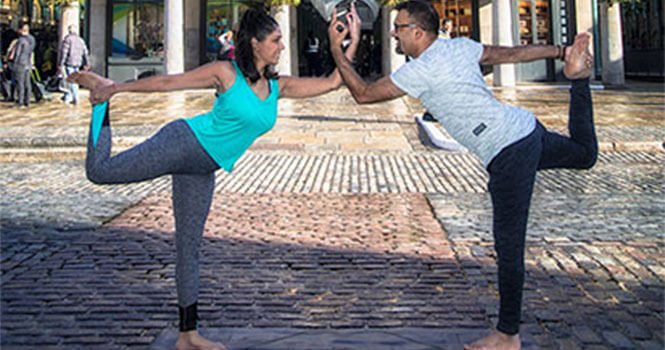 Giving a highly personalized touch to the Yoga training, we customize the program to considering your requirements.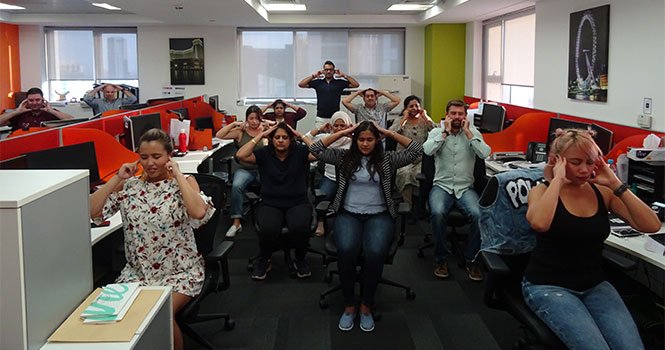 Given the busy schedule and stress levels of corporate life, we have designed this course which helps them practice Yoga in their office.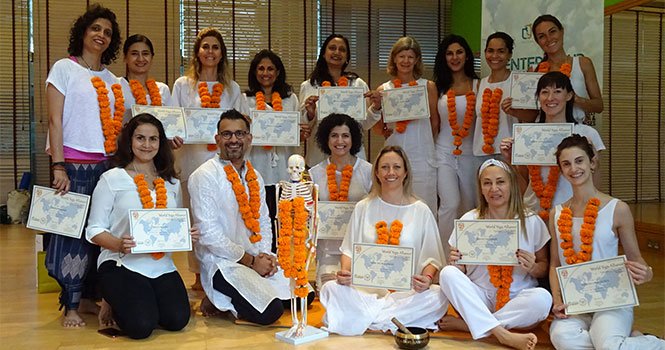 Learn the sublime art of Yoga from our expert teacher to empower yourself to carry forward this art of Yoga

OUR HAPPY YOGIS
I've had the privilege of practicing yoga with Sumit Manav, and I can confidently say that his private sessions are unparalleled. His ability to blend traditional yoga techniques with modern practices is truly remarkable. Through his guidance, I have experienced increased mindfulness, improved clarity, and a heightened sense of well-being. Sumit's private yoga sessions are a must for anyone looking to embark on a transformative journey."
"Sumit Manav is a true master of yoga. His private sessions have not only enhanced my physical strength and flexibility but have also deeply connected me with my inner self. His holistic approach to yoga and meditation has been a game-changer for me, helping me navigate the stresses of a high-profile career. I am grateful for Sumit's guidance and highly recommend his private yoga sessions to anyone seeking profound transformation."
Sumit Manav's private yoga sessions have become an essential part of my wellness routine. His expertise in yoga, combined with his calming presence, has helped me achieve a level of strength and flexibility I never thought possible. The customized sequences he creates specifically tailored to my needs have greatly improved my overall health and vitality. If you are looking to elevate your yoga practice, I wholeheartedly endorse Sumit Manav."
Friendly, dedicated, and down to earth team. Highly motivational and committed to sharing the gift of yoga with us! Thank you for inspiring us and keeping us positive and energetic always! Namaste🙏😇
They are dedicated and profound. Their yoga classes are specifically designed and each class has benefits for different purpose yet all classes complement each class. Initially I was doing only Hatha and Yin yoga. With online classes I experienced all types of classes and I realised that all classes meant to be practised equally. The founder and teachers are just amazing and I am grateful for every class that I practise. Most importantly they maintain the quality of classes. So you can trust them to go for a long term practice.
Got a question? I'd love to hear from you. Send me a message below, and I will respond as soon as possible.