Welcome to Number 1 Provider of Corporate Fitness Programs
Business boom is the aim of every entrepreneur, and a suitable corporate fitness program can boost the working capacity of employees. It is a valuable investment towards the most significant asset of your organisation. Whether you are looking to improve employee fitness, retention or productivity, we have apt corporate wellness programs. Our programs are specially designed to work in all types of corporate firms, and our good works and dedication has earned us name and fame among corporate fitness companies.
Healthy Staff = Healthy Business
Every business needs healthy and fit staff to run it smoothly and productively. A lot of investment goes into employee recruitment and training. At the same time, fitness, health, retention and productivity of employees increase through the right programs from our corporate wellness consultant. We provide customised fitness programs after assessing the nature and working of your business. We work on the principle, 'healthy staff equals a healthy business. We can conduct regular onsite fitness programs. We also have specialized corporate yoga classes which are perfect to improve the health and wellbeing of your employees.
Our Team of Experts
We work as a team, and our team includes a corporate yoga teacher, fitness trainers, physiotherapists, program managers and support staff. Our specialists customize, implement and monitor fitness programs for your employees. Our programs enable your staff to work longer hours and cope with work pressure and stress. Our programs are innovative and effective to take your company to the next level. Moreover, all our programs are affordable for all types of organisation.
We also run an online course for yoga. This is suitable for the regular practice of yoga at home and office. You also become a qualified yoga trainer after completing the course. Contact us today to know more about our wellness and yoga programs.
CORPORATE TRAINING
``The only way to do great work is to love what you do.`` — Steve Jobs
The Corporate Training program has been specially curated to maximize positive impact on the body and mind. It ensures the overall well-being of the individuals and engages them in fun sessions, exercise-based routines with equal impact on breathing, meditating and stretching.
Calm and happy employees are vital to a successful workplace – and the aim is to provide a setting to achieve just that.
Several researches across the world have proved that benefits of 'Yoga at the Workplace' are multi-fold – it helps with lower burnout rates, lesser aggression- thereby, improving team bonding, lesser absenteeism, reduced back pain, stimulates ideas, increases productivity, breaks the routine at work (You get a break when you need it and that too a healthy one!).
BENEFITS OF WORKPLACE WORKOUTS
A study done by the University of Bristol observed the effects of midday workouts on 200 employees at an IT firm.Their research showed:
72
Reported a boost in Time Management Compared to non-workout days.
74
Managed their Workload Better after a midday workout.

27
Indicated Dealing Calmly With Stress on workout days.

41
Felt Motivated for Work on days with scheduled workouts.
OUR CORPORATE COURSES
We have customized each progmram to meet the requirements of corportate employees with the aim of delivering maximum benefits.
MINDFULNESS FOR CORPORATE
Demands and challenges are mounting and so are workplace stress levels. This may result into decreased productivity, reduced efficiency and creativity thus channeling increased absenteeism and eventual burnout.
To tackle this, your employees need something special – Intensive Mind Healing!
This Mindfulness program takes employees out from a whirlpool of stress, confidence issue and / or any other mind woes, and helps turn the negative to positives, resulting in healing creatively. Mindfulness creates a balance – stress levels reduce, emotions are better controlled, and multitasking becomes easy. It also helps the employee stay focused and patient, widens scope for understanding, thus resulting in overall growth.
For Price & booking kindly call on 07379054424 or fill up the form!
Contact Us
CORPORATE YOGA RETREAT
Same faces, same spaces may get a tad boring after a while. Retreats are not just fun, but also helps improve employee bonds. These programs are the perfect break in a hectic schedule.
With customised corporate yoga retreats, employees are moved away from the regular. With a location of your choice and a wide range of activities to do, this corporate yoga retreat program is both effective and fun. Ranging from 1 to 7 days, these retreats would include meditation, breathing tricks and yoga in equal proportion.
For Price & booking kindly call on 07379054424 or fill up the form!
Contact Us
CONFERENCE YOGA
Conferences are often high stress events with ideations, strategies and little time to relax. Introducing yoga and meditation in this environment not only gives the schedule a twist, but also increases productivity and channels creativity.
Conference yoga ensures stress molds are broken, and the right kind of enzymes are released. It also helps build bonds, increase concentration and make it an immersive, absorptive process that people would love to be a part of.
For Price & booking kindly call on 07379054424 or fill up the form!
Contact Us
TEAM BUILDING + WELLNESS DAY
We have customized each progmram to meet the requirements of corportate employees with the aim of delivering maximum benefits.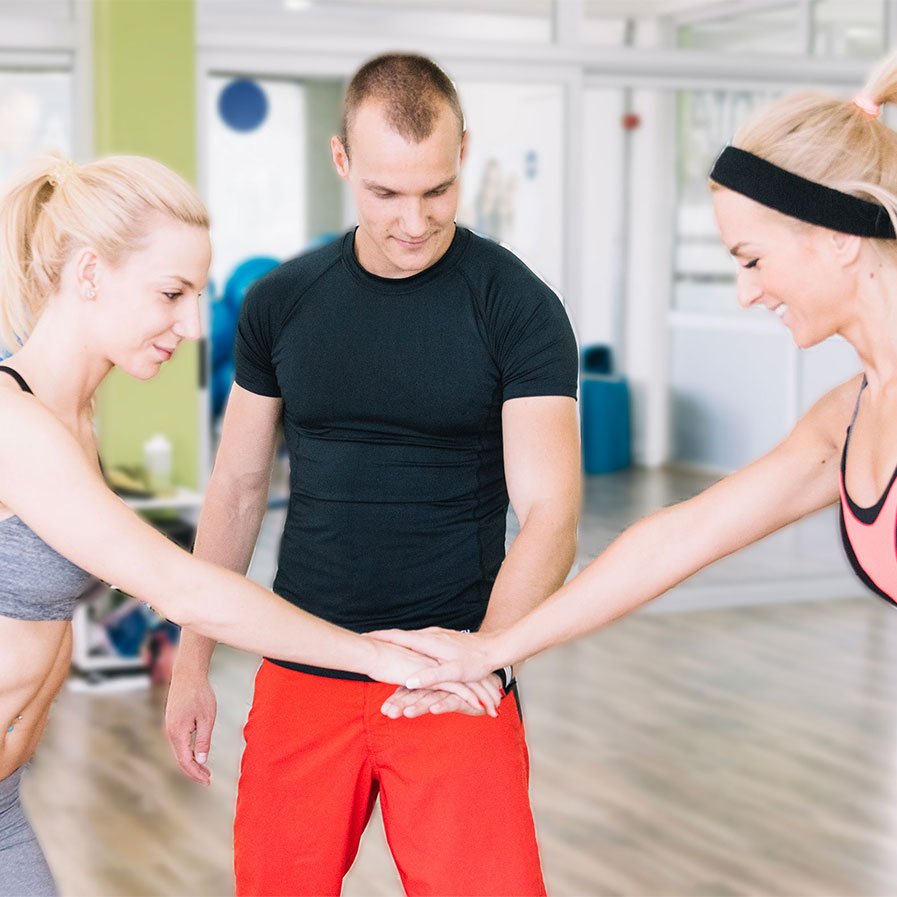 After emphasizing on cultivating the body and mind, it's time to foster relationships. This team building day modules focus on wellness, fun and improving employee bonds. This is how it is done:
Introduction to yoga: A short 30-minute program which is a mix of stretches, meditation and breathing right. It sets the tone for the next session and preps you for the world of yoga and wellness.
Boardroom Yoga and breathing sessions: The boardroom is a calculation of energy, ideas and execution. Starting it off with yoga and some breathing exercises ensures that the right flow of thought is maintained.
Partner Yoga and co-operation: The universe loves pairs and this program is no exception. With partner yoga at your work place, we can positively change your employee's confidence level, co-worker relationships and foster trust. It is imperial to understand people who you are working with, and partner yoga helps with this.
For Price & booking kindly call on 07379054424 or fill up the form!
Contact Us
OUR MINDFULNESS WORKPLACE
PAST CORPORATE TRAINING PROGRAMS
Here is a glimpse of some of the Corporate Wellness Programs conducted.
JCDecaux
MACE
JCDecaux
MACE
Offerings
We offer variety of course which help you adopt Yoga in your lifestyle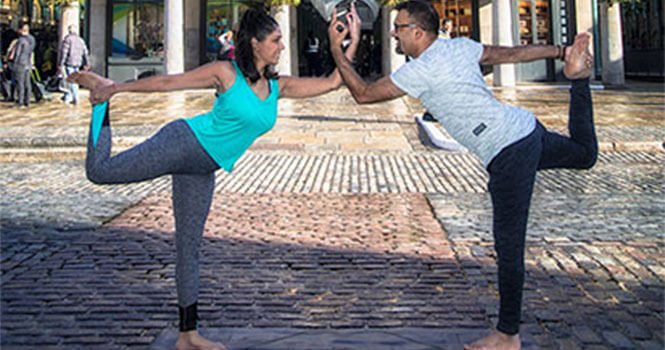 Giving a highly personalized touch to the Yoga training, we customize the program to considering your requirements.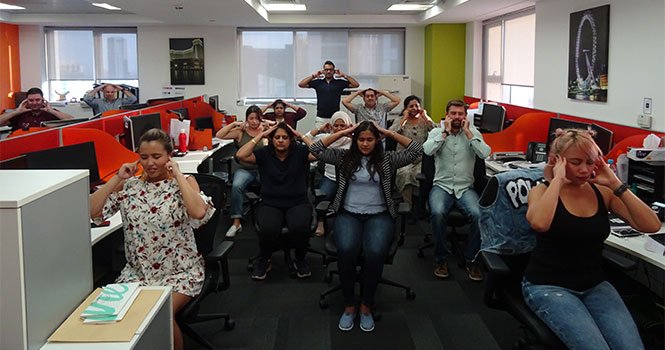 Given the busy schedule and stress levels of corporate life, we have designed this course which helps them practice Yoga in their office.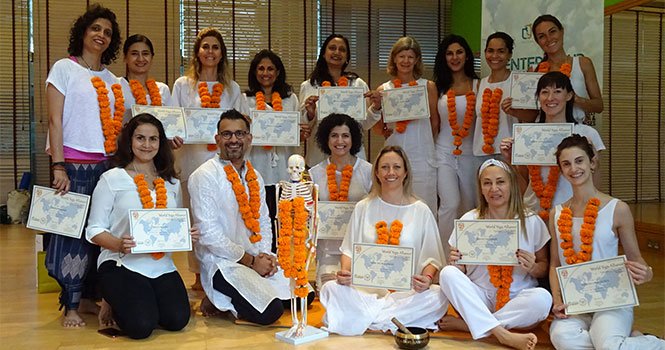 Learn the sublime art of Yoga from our expert teacher to empower yourself to carry forward this art of Yoga
Got a question? I'd love to hear from you. Send me a message below, and I will respond as soon as possible.